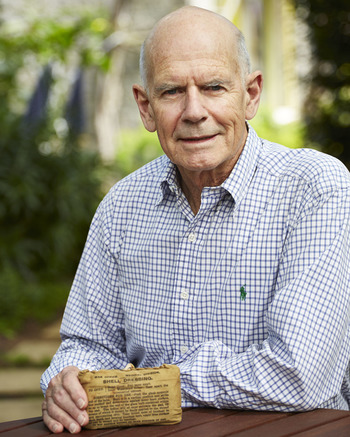 Excerpt from Story Board
One day we saw a great explosion go up. I picked up my bag and jumped in the helicopter. I knew it was going to be something terrible, but it was truly shocking. I always found those times hugely stressful. I was patching up where I could – trying to work out who needed urgent treatment and who was beyond treatment – when it became apparent that we were in a minefield. People were desperately calling out for help and other people were dead scared that I was going to set off another mine. It was a terrifying event. Fortunately, it was over in an hour. I was very shaken by that.
…when my mother died in the '80s, I found my letters home. It was embarrassing stuff, but it was actually quite engrossing. Over about 10 years it became a book called Starlight, which was my doctor's call sign.
Service No. 216799