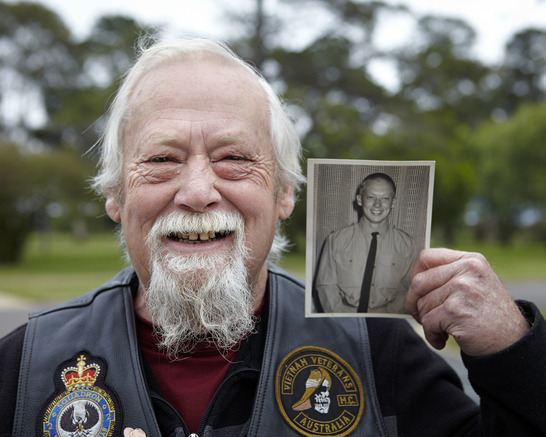 Robert 'Chilli Bob' Verzeilberg
b.1948
Cook
No. 2 Squadron, RAAF
Phan Rang
Jul 1969 - Jul 1970
Excerpt from Story Board
I am on one tablet a day at night-time, and that is to stop nightmares and bad dreams where I suffered for so many years yelling and screaming, punching and screaming, waking up in a sweat.
I got off the plane in Sydney, met the protestors and had bags of blood and human waste thrown at me, was called a "baby murderer".
Through the motorcycle club we all know we have problems… be it the young vets or my age group. We all help each other.
Service No. A224067