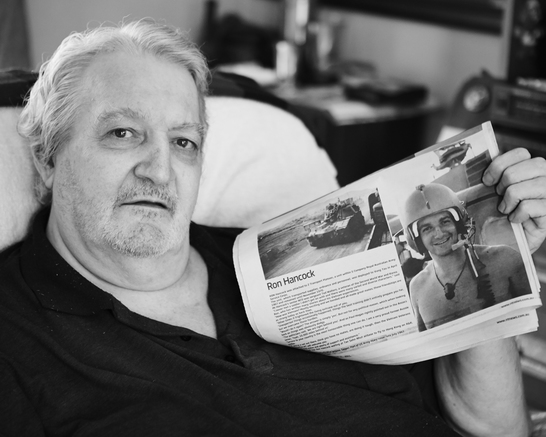 Cook
2 Transport Platoon
Vung Tau
May 1967 - Dec 1967
Excerpt from Story Board
On return to Australia, it was raining in Sydney… they gave a couple of speeches and said: "Righto boys you can go home". That was it, thank you.
We went back to my brother's place. I reckon I spent three days at least just standing out in the backyard, thinking: "What am I doing here?" Yesterday you were arse-deep in water, then you're standing out in a backyard in western Sydney. It can't be right.
I started to get help for PTSD about six years ago, I had no idea. All those years… eventually locking myself in the house. About 20 years…
I was doing everything by phone and fax, and to take my mind off things drinking like a fish, putting on weight. I eventually got out to the Vietnam Vets Association. They welcomed me. I stood up, told them my unit, when and where I was in Vietnam. The more I was out there, whilst it was good, it was reminding me… I stuck that out for five to six years, but I haven't been out since.
Service No. 3788266