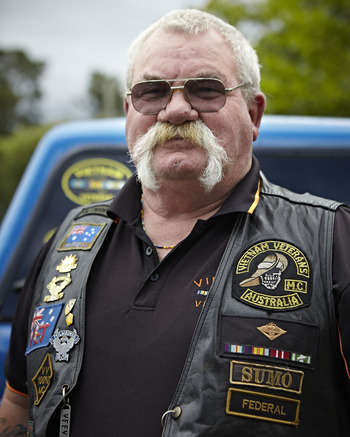 Danny 'Sumo' Burton
b.1946
Dispatch Rider
110 Signal Squadron
Vung Tau
Sep 1970 - Aug 1971
Excerpt from Story Board
I always wanted to be in the services, always been passionate and patriotic about the military and what the people in the military do for their own country, so consequently joined the army.
I got injured while I was in Vietnam, trying to get out of the way of an ambush.
I couldn't get close to my children. I used to drink a slab of beer a day, every day for 20 years. I was isolated. I used to work at least 12 hours a day, six days a week… I was a loner, didn't mix well… It all stemmed from that time.
Then I got into the pension side of things, so I could help other vets who are in the same position as what I was, and that's grown and grown and grown.
Service No. 312816